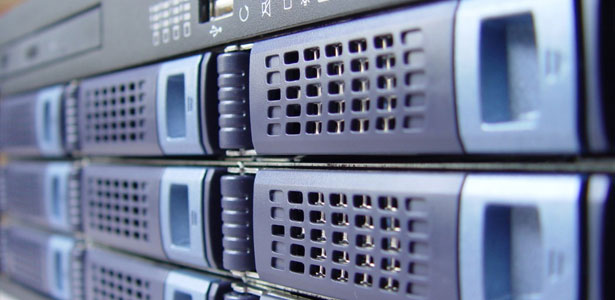 Website Hosting
Web hosting is a product that enables Internet users to view your web site over the World Wide Web.
It's like paying rent for your site to be sitting on a server which is connected to the Internet 24 hours a day.
Without web site hosting, your web site cannot be seen by your targeted audience.
If you don't have a domain name yet, we can also take the hassle out of registering your company domain name by doing it for you.
Put simply, a domain name is your company's internet address. Like a company or business name, your internet address needs to be registered to ensure ownership and prevent duplication. It is use for World Wide Web and e-mail addressing, as well as for internet system management.
We can help you choose, register, maintain and delegate your company's domain name, leaving you free to deal with core business instead of red tape.
Domain name registration (only A$99 for 2 years incl. GST for a .com.au)
Fast reliable and low-cost Web hosting services
Different plans available depending on size, features and traffic:
| | | | | | |
| --- | --- | --- | --- | --- | --- |
| Our Hosting Plans | Plan 1 | Plan 2 | Plan 3 | Plan 4 | Plan 5 |
| Set-up fee | FREE | FREE | FREE | FREE | FREE |
| Storage Space | 10mb | 50mb | 100mb | 500mb | 1Gb |
| Monthly Data Transfer | 500mb | 2Gb | 4Gb | 6Gb | 10Gb |
| Excess Data Fee per mb | $0.05 | $0.05 | $0.05 | $0.05 | $0.05 |
| Yearly Fee | $169 | $349 | $469 | $679 | $999 |
All plans include:
Unlimited POP3 Accounts
Catch-All Email/Email Forwarding
Web-Based Email
FTP-Access
FrontPage 98/2000/2002 Extensions
MySQL Database 5.0.27
PHP 5.2.2, Perl 5.8.8, cgi-bin
Detailed Webstats Report
We offer:
High quality servers
Carrier grade data centre
Fully redundant network
Experienced system experts
99.8% network uptime
Fast setup time
Great Customer Service
Competitive Pricing
The Australian Datacenter (Powertel) of our Australian Servers is a true Tier 1 Data Center well known for its quality network and facilities.
New Clients are placed on a Pentium D (Dual core) with 2 3.0GHz CPUs with an 800 Front Side Bus (enabling Hyper-Threading) and 2GB DDR Ram.
All our servers are linux based with Apache v2.2.13; CENTOS Enterprise 4.5 i686; PHP 5.2.10; MySQL 5.0.81-community; Perl v5.8.8; phpMyAdmin and running Cpanel 11.24.5-CURRENT.
Monitoring:

Our Servers are monitored 24hours a day by both in-house and 3rd party monitoring systems and alert devices, so if a problem occurs anywhere on any of our servers, techs are immediately assigned to remedy the situation.
Dual UPS
In the event that a power outage occurs the UPS (Uninterruptible Power Supply)takes over whilst the generator starts up. Once the generator has started it takes over and powers the data center. In the event that the first UPS is faulty it automatically switches over to a second UPS
Backup Diesel Generator
Located within the building is a backup diesel generator. In the event of a prolonged power outage the generator can power the data center for 3 days before refueling. The system is tested and maintained regularly.
Redundant Air Conditioning Humidity/Climate Control
Redundant air conditioning ensures your servers stay cool. Humidity control keep the environment static free.
VESDA (Very Early Smoke Detection Agent)
This is a special gas that in the event of a fire, releases a gas in the room. This gas puts out the fire before spreading and is harmless to humans and electronic equipment.
24/7 Monitoring
The data center is monitored 24/7 by Powertel and in the in-house technicians. This ensures that uptime is maintained and should a problem occur techs will be dispatched to resolve issues quickly and efficiently.
Big Boys Choice
Many of Australia's largest telco's are also in the same room. Telstra, Datafast, Optus, TPG, iiNet and more).
For more specific information regarding our Hosting Services or ordering one of our great plans, contact: hosting@metroit.com.au
We now also offer hosting in our datacentre in the USA, please contact us for pricing.