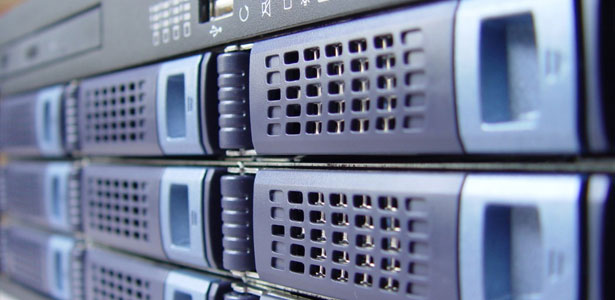 Acceptable Use Policy
Metro IT
Terms of Service / Acceptable Use Policy
You could possibly need a lower dose or special monitoring during therapy
discounted viagra
These side effects usually go
teaff grant
. Avoid the use of Celebrex prior to or after heart bypass surgery CABG, or CABG
cialis india
.
This document constitutes the Terms of Service (TOS) and Acceptable Use Policy (AUP) for all Clients of Metro IT and its servers.
Terms of Reference:
'Us', 'We', 'Ours' refers to Metro IT and its Servers.
'You, Yours', 'the Client', 'Their' refers to the Metro IT account holder.
These TOS and AUP are in place so as to ensure a secure, reliable and cohesive environment for all Metro IT clients to operate from with regards to their web hosting requirements & needs and also in the interest of promoting a safe and viable internet for all people.

1. Agreement
By obtaining an account for service by Metro IT on our servers, you do implicitly agree to the terms outlined in this TOS/AUP as indicated by the requirement to check the 'Agree to Terms of Service/Acceptable Use Policy' checkbox prior to signing up online, or by a returned fax of a signed TOS/AUP agreement. You do also agree to maintain our TOS/AUP for the duration of your time with Metro IT. Any changes to our TOS/AUP will be notified by email to you by Metro IT no less than 7 days prior to the change taking effect.
This document (including updates and amendments) is the current and only applicable TOS for clients of Metro IT.
2. Content
All content stored and served from the Metro IT Servers and Network is to be of a lawful nature only.
We will exercise zero tolerance of any sites or dedicated servers containing the inclusion of (but not limited to) adult-only material, pornography, racist, hate content, graphic violence, warez, pirated/fraudulent material, 'ripped' or unauthorized site copies, virus, worms, trojan horse, harmful code or attachments and other threatening or obscene content either stored, served or linked to from the Metro IT Servers.
In the interest of protecting server and network resources and security, we also do not allow the use of any IRC servers, egg drops, bots, web spiders, bloggers or Chat scripts or clients.
The distribution of MP3's is not allowed on our servers. Under certain circumstances, this rule may be allayed. This exception, however, will be on an individual basis and only upon direct request to our support staff.
We also do not allow the running of any background processes/daemons as they may potentially affect server resources. Please consult with us before you run any such device.
Clients shall not knowingly or otherwise, use or permit others to use, the Metro IT Servers or Network for any of the abovementioned forbidden content inclusions.
 
3. Refusal of Service/Violation of TOS
Metro IT reserves the right to refuse service or cancel a service upon its sole discretion due to breaches of the TOS/AUP.
Existing clients found breaching any TOS/AUP conditions will either receive a warning, suspension or immediate account termination, dependent upon the nature of the breach of our TOS/AUP. In most cases, barring the most serious of breaches, we will notify you by email of our intention to suspend or terminate your account or site, no less that 24 hours before such action is taken. In the case of a serious breach, such as serious violations of our content or spamming policy we will suspend or terminate your account immediately. In these cases, an email will be sent to the client, advising of the suspension or termination and allow reasonable recourse for the client to solve the problem.
Content of an illegal nature will be reported to the appropriate authorities and the clients account will be terminated immediately. An email will be issued to the client giving notice of a withdrawal of our services.
If an account is suspended or terminated due to a breach of this TOS/AUP, Metro IT is NOT responsible for any losses or damages incurred.
If an account is suspended, then although the site is unavailable, this is considered uptime and any 28 day money back guarantee, if applicable, is not valid.
No refund will be given for suspension or termination of account due to a violation of this TOS/AUP.
4. Refund Policy/Account Cancellation
If for some reason, the client is not happy with their service, it may cancelled at any time within 28 days from account/service activation for a full refund of their payment.
If, after 28 days, the client chooses to close their account with Metro IT, it is required that the client:
Account cancellation notice can be given to us via email to hosting@metroit.com.au or via our Help Desk/Support Station.
After 48 hours of the account termination date (unless otherwise organized), we will delete client account details from our servers. We strongly advise that the client back up their site via the control panel and download it to their local computer prior to advising us of the cancellation notice, so as no information is inadvertently lost.
No refunds will be issued in cases where we have terminated an account due to a breach of this TOS/AUP.
5. Spamming/Email
Spamming, unsolicited email or Mass Emailing (including programs that are used for this purpose) in any form from the Metro IT servers or from an email address held on the Metro IT servers is expressly forbidden. A violation of this nature will revoke any service agreement you have with Metro IT and may result in the termination of your account with no recourse for refund.

6. Downtime
5% refund for each 30 minutes of downtime to a maximum of 100% for the month.
For example:
If your site is down for 1 hour and 26 minutes (99.8%) in a month, then you are entitled to 15% of your monthly fee in refund.
If your site is down for 3 hours and 30 minutes (99.5%) in a month, then you are entitled to 35% of your monthly fee in refund.
If in any one-month billing period server uptime falls below 99.8% due to unscheduled downtime, server downtime or network downtime, the above credit guidelines apply.
This Simple SLA applies in circumstances where the downtime is due to the server or the servers network or our management. It does not include individual site downtime not due to our servers, network or our management.
The Simple SLA also does not include scheduled (notified) downtime (as posted on our announcements forum) and internet wide vulnerabilities.
The Network is considered 'down' for the period of time that there is a 100% packet loss between the network and its backbone providers. We cannot provide any guarantees beyond the backbone providers.
To claim against our SLA all you need to do is email us stating that you wish to make a claim against the SLA and also stating your site and the period of time for which your site was unreachable. Once we have confirmed that this was a network/server issue, we will issue your refund. Simple as that!
7. Back-Up's
Although Metro IT does perform system wide back ups, it is to be advised that each client is responsible for their own site or servers backup's – unless clearly specified otherwise in the package description. We do, however, recommend that a personal backup is advisable. The ability to do so easily is available to each client through his or her control panel.
8. Client Responsibility
Clients with accounts on the Metro IT Network agree to act in a responsible manner with regards to their content and actions on our Servers. Client agrees to not knowingly or otherwise disrupt processes, or to trespass, alter or tamper in any way with the security of files contained on the Servers or to allow any content on their account that allows this to be done.
9. Payments & Pricing
Payments:
All payments are due on time and in whole. If an account is not paid by the due date, the client will be issued an email or contacted by other means notifying of the oversight. If payment is not received within 7 days of account due date, then the clients account/web site will (upon our sole discretion) be suspended and a AU$50 late fee may be imposed. If payment is not received within 21 days of the account due date (not withstanding any payment arrangements via ticket or email) then Metro IT reserve the right to terminate the account and delete it from our system.
Accounts in suspended status are still considered to be payable accounts and as such are subject to normal fees and account costs.
Pricing:
Metro IT institutes a 'price freeze' for clients who sign up for an account at a set or advertised price. If the advertised price for a particular account increases, existing clients will be maintained at the hosting package price that was in effect when they signed up. Upgrades or Downgrades of an account will incur the new pricing schedule.
Metro IT reserves the right to change its prices listed on our web site at any time without notice.



10. Transfer of Service
The Client shall not transfer their service to any other person or entity without prior written consent from Metro IT. If Metro IT agrees to allow the transfer of service, the new client must agree to the Metro IT TOS and AUP before the account becomes valid.
11. Abuse
The abuse (threatening, harming, slandering or otherwise undermining) of any client, employee, Metro IT itself or to its Servers will not be tolerated and will be met with an immediate account termination without recompense and will be reported to the appropriate authorities.
12. Reporting Abuse
If a client is found to be in violation of – or suspected of violation of – these TOS and AUP, it should be reported to Metro IT via email at hosting@metroit.com.au. Please ensure that all relevant and helpful details be included in the email so as the situation can thoroughly investigated.
13. Network Security
Clients are prohibited from violating or attempting to violate the security of the Metro IT network or any of its clients. Should a violation take place, civil or criminal prosecution may result. Metro IT will investigate any alleged violations and co-operate fully with law enforcement agencies.
Violations include but are not limited to:
the attempt to login or gain access to any account or service for which the client is not paying for; interfering with any service by Ddos attacking, mail bombing or anything else that would be detrimental to the services that Metro IT provides; attempting to probe or scan or test the vulnerability of any Metro IT servers or its network.
A violation of any of the above may result in immediate account termination.
14. Server Resources
The use of programs that use up excessive CPU time or bandwidth (beyond allocated amounts) is not allowed on the Metro IT servers and alternative arrangements will be required. The client will always be notified of such occurrences.
The disk space resources or program use (eg. remote access of scripts such as cgi) of the client is not to be resold by the client or used for purposes outside of their own account/web site.

Clients who exceed their allocated disk space or bandwidth resources will be notified of such occurrence and will be given adequate time to remedy the situation. Continued use in excess of the allocated resources will result in a suspension of the clients account and/or over used resources will be charged accordingly and/or the clients account may be terminated as per item 3 of this TOS.
15. Domain Registration
We make no representation that any domain name/s that are requested for registration are available and able to be registered by or for the client until such time that the client has received notice via a domain certificate issued to them stating that they are the registered owner of the domain name/s. Any action taken before such notification is done so at the clients risk.

The registration and use of the clients domain name is subject to the terms and conditions of use as listed by the relevant naming authority/registrar; the client shall ensure that they are aware of these terms and conditions and that they comply with them. The client shall have no right to bring any claim against us in for the refusal to register a domain name. Any administration charge paid by the client to us shall be non-refundable notwithstanding refusal by the naming authority/registrar to register the chosen domain name.

We shall have no liability in respect of the client's use of any domain name. Any dispute between the client and any other person must be resolved between the parties concerned in the dispute. If any such dispute does arise, we reserve the right to withhold, suspend or cancel the domain name at our discretion. We shall also be entitled to make representations to the relevant naming authority/registrar but will remain unobliged to take part in any dispute.

We shall not release any domain to another provider unless full payment for that domain has been received by us.

16. Indemnification
The Client agrees that they shall defend, indemnify, save and hold Metro IT harmless from any and all demands, liabilities, losses, costs and claims, including reasonable legal fees asserted against Metro IT, its agents, its clients, officers and employees, that may arise or result from any service provided or performed or agreed to be performed or any product sold by the client, it's agents, employees or assigns. The client agrees to defend, indemnify and hold harmless Metro IT against liabilities arising out of;
1.      any injury to person or property caused by any products sold or otherwise distributed in connection with Metro IT's network;
2.      any material supplied by client infringing or allegedly infringing on the proprietary rights of a third party;
3.      copyright infringement and
4.      any defective products sold to client from Metro IT's server. This means if Metro IT is sued as a result of a client or a client of Metro IT client activity, the client will pay for any and all damages and associated court costs and legal fees that Metro IT incurs.
17. Disclaimer
Metro IT will not be responsible for any damages your business may suffer and makes no warranties of any kind, expressed or implied for services we provide.
Metro IT disclaims any warranty or merchant-ability or fitness for a particular purpose. This includes loss of data resulting from delays, non-deliveries, wrong delivery, and any and all service interruptions caused by Metro IT and its employees. The Client acknowledges that the service that is provided can be interrupted for reasons other than the negligence of Metro IT. The Client agrees that Metro IT cannot be held liable for any damages arising from any disruption of service that is outside the direct and exclusive control of Metro IT. The Client also acknowledges that the absolute limit of any liability for anything for any reason to any client at all can never exceed an amount equivalent to the charges payable by the client to Metro IT during the period in which damages are alleged to have occurred.
18. Changes to these Terms of Service
Metro IT will endeavour to notify each client via their contact email address provided to us, of any change or updates to this Terms of Service document. Any changes made to this TOS become applicable upon the updated document being posted on our web site. Continued use of our service after such a change constitutes an acceptance of the changes.
Metro IT reserves the right to alter, edit, and/or update the policies contained in this document at any time for any reason without notice.
19. Agreement
By taking an account with Metro IT, you agree to these Terms of Service and Acceptable Use Policy and agree to act in accordance with the terms contained therein.
Advises us of their notice to close the account and we will refund the remaining months left on the pre-paid term, on a pro-rata basis.